Twisted Lords Con 2019 - July 19-21
Twister Con and WarLords Game Con are joining into a single three day convention called Twisted Lords Con.

It is time to plan for Twisted Lords Lords 2019. We have the same great location as TwisterCon and WarLordsGameCon. We are looking forward to seeing all of you again very soon.

***Twisted Lords Lords will hand out AWARDS for several catagories for 2019***
Game Masters July 1st, 2019 is our deadline to have your game in the program book. So book your game ASAP!
Food: Close to every gamers heart; Food. We have arranged with the hotel to setup a snack bar food service just outside of our convention room. Hotdogs, Nachos, Boxed Lunches, Chips, Candy and Soft-Drinks, all of the things a gamer needs to keep on playing..
Where
The Sheraton Midwest City Hotel at the Reed Conference Center
5750 Will Rogers Road
Midwest City, OK 73110 (South East of downtown Oklahoma City near Tinker AFB.)
Room Rate Cutoff Date - Midnight June 16th.
Room Rates are $98.00 for a King/Single room. Booking includes a Hot Breakfast buffet coupon delivered at Check In.

Book your group rate for TwistedLord 2019 - This link will take you to our custom booking site for the convention.
When
July 19-21, 2019
Friday July 19th (Hall opens at 8am)
Session I - 1:30pm - 5:30pm Registration Starts
Session II - 7pm - 11:30pm (Hall closes at midnight, If you are quick GMs you can setup for Session III.
Saturday July 20th
Session III - 8:30am - 12:30pm (Hall opens at 7am)
Session IV - 2pm - 6pm
Flea Market - 6pm - 8pm
Session V - 8:00pm - 12pm (Hall closes at midnight)
Sunday July 21st
Session VI - 8:00am - 12:00Noon (Hall opens at 8am)
Session VII - 1:00pm - 4:00pm (Move out by 5pm)
Pricing Details
Game Masters - No charge for the convention
Game Players - $12/day or $20/Entire Convention
Dealers - Each 6' table $25/day or $50/Entire Convention
Flea Market - Each 6' table $5
Good view of the convention hotel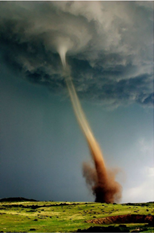 What we all hope NOT to see up close and personnal.