Twisted Lords Con 2021 - July 23-25
It is time to plan for Twisted Lords Lords 2021. We have the same great location again this year. We are looking forward to seeing all of you again very soon.

***Twisted Lords Lords will hand out AWARDS for several catagories for 2021***
Game Masters July 1st, 2021 is our deadline to have your game in the program book. So book your game ASAP!
Food: Close to every gamers heart; Food. We have arranged with the hotel to setup a snack bar food service just outside of our convention room. Hotdogs, Nachos, Boxed Lunches, Chips, Candy and Soft-Drinks, all of the things a gamer needs to keep on playing..
Where
The Sheraton Midwest City Hotel at the Reed Conference Center
5750 Will Rogers Road
Midwest City, OK 73110 (South East of downtown Oklahoma City near Tinker AFB.)
Room Rate Cutoff Date - 6pm July 2nd.
Room Rates are $101.00 for a King/Single room or two double. (Mention "Twisted Lords" to get this rate!)
Book Room Link

Book mentioning Twisted Lords Lords Block and the room includes a Hot Breakfast coupons; delivered at Check In for Reservations

When
July 23-25, 2021
Friday July 23th (Hall opens at 8am)
Session I - 1:30pm - 5:30pm Registration Starts
Session II - 7pm - 11:30pm (Hall closes at midnight, If you are quick GMs you can setup for Session III.
Saturday July 24th
Session III - 8:30am - 12:30pm (Hall opens at 7am)
Session IV - 2pm - 6pm
Flea Market - 6pm - 8pm
Session V - 8:00pm - 12pm (Hall closes at midnight)
Sunday July 25th
Session VI - 8:00am - 12:00Noon (Hall opens at 8am)
Session VII - 1:00pm - 4:00pm (Move out by 5pm)
Convention Links We are using TableTop.Events to manage all Tickets, Registrations, and Booth Rental
Player Reg (Having great fun) - https://tabletop.events/conventions/twisted-lords-con-2021/badgetypes
Game Master Reg - Registration Closes June 30 (Running great games) - https://tabletop.events/conventions/twisted-lords-con-2021/submit-events
Exhibitor Reg (Bringing great products) - https://tabletop.events/conventions/twisted-lords-con-2021/exhibitors/apply

Here is a step by step instruction - Exhibitor Instructionss
Pricing Details
Game Masters - No charge for each day you run a game at the convention and must be pre-registered.
Pre-Registration Game Players - $22/day or $37/Entire Convention, $47 for Bolt Action Tournament
At the door Game Players - $27/day or $47/Entire Convention, $52 for Bolt Action Tournament

Pre-Register for the best price (Go to pages GM Reg, Player Reg, and Merchants as appropriate)

Children 12 and under are free with a paying Adult
Merchants - Each 6' table $32/day or $52/Entire Convention
Merchants - Each 12' x 12' Booth $127 for Entire Convention
Flea Market - Each 6' table $5 (available to convention attendees)
Good view of the convention hotel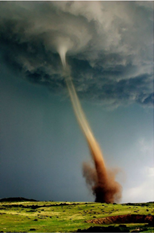 What we all hope NOT to see up close and personnal.